Zitropack was incorporated in October of 1992.The first facility located in Wauconda, Illinois measured at 2,500 square feet.Within two years we expanded to 5,000 sq. ft. by purchasing the unit adjacent.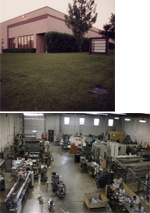 In September of 1998, we expanded a second time and relocated to Bensenville, Illinois.Located near O'Hare airport, the Bensenville facility measured at 10,000 square feet.
In September of 2005, Zitropack expanded for a third time and purchased a 20,000 sq. ft. building located in Addison, IL.The Addison facility is located in the same area and also resides near O'Hare airport.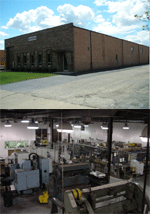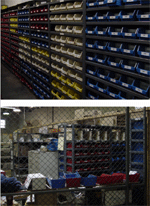 Our stock room is organized by machine model and machine station.This system insures the correct part will be shipped for the correct machine.This system also provides quick and reliable assembly of the machines.
Machine delivery has improved because of the current system.
Field service and machine assemblers have over 15 years experience in servicing and building packaging equipment.Zitropack has been 3A sanitary certified since the company inception in 1992.Equipment is manufactured using Stainless Steel from the bottom of the machine to the top.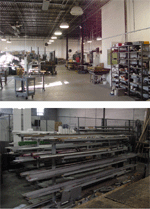 Our manufacturing department is computer networked with our engineering department, whereupon information is easily shared.Zitropack has over 30 years of manufacturing and engineering experience on staff.
We are constantly investing in CNC and manufacturing equipment.CNC investing enables us to manufacture all aspects of the machine in our facility.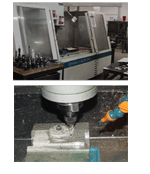 CNC investing also allows us to build high speed machinery lower than other competitors.In addition to investing in CNC machinery, we also purchase the latest versions of manufacturing programming software.